About Us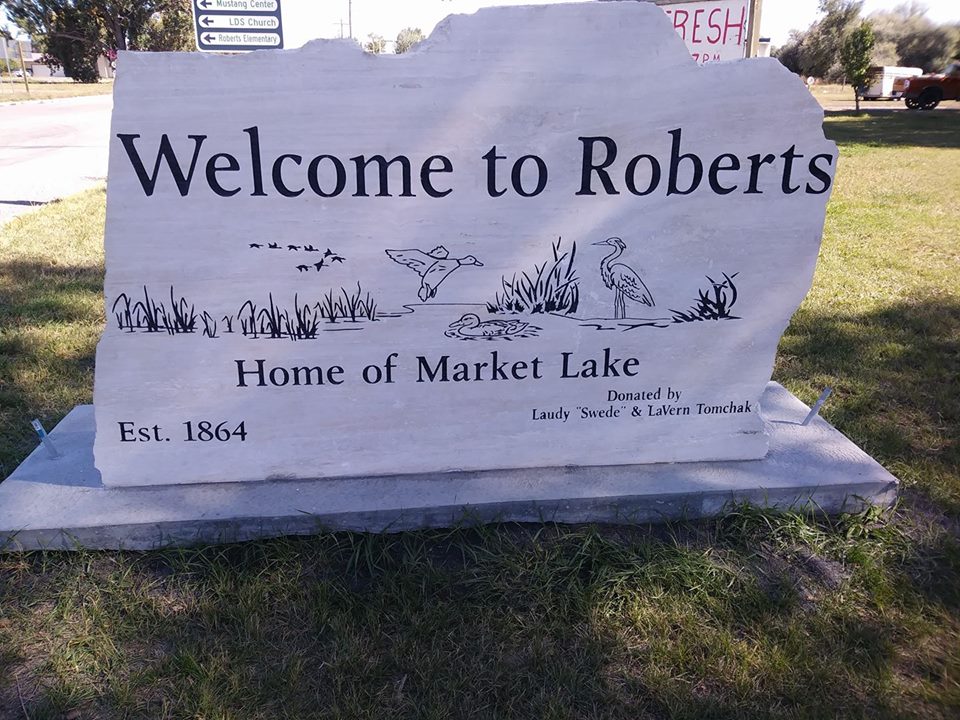 Roberts is a small town located in Jefferson County, Idaho, in the United States. It is situated in the eastern part of the state, about 14 miles northeast of Idaho Falls. According to the 2020 United States Census, the population of Roberts was 531 in 2021.
Roberts began as Market Lake. Market Lake, Idaho was founded in 1864. The town was originally established as a station along the Oregon Short Line Railroad and was named after a nearby lake that was used as a trading post by Native Americans and early settlers. The lake was known as a market for fish and game, hence the name "Market Lake."
In 1905, the town's name was changed to Roberts in honor of William P. Roberts, who was a prominent rancher and farmer in the area and had donated land for the establishment of a town. Market Lake, Idaho, changed its name to Roberts, Idaho, on August 12, 1905, and the name has remained unchanged since then.
Roberts has a rich agricultural history, with farming and ranching being the primary industries in the area.
Roberts is a peaceful and quiet town with a close-knit community. It has a few small businesses, including a grocery store, gas station, and a few restaurants. The town also has a public park and a community center that hosts various events and activities throughout the year. The town is surrounded by vast farmlands and ranches, and many residents are involved in agricultural activities.
There are several attractions and recreational activities available in the surrounding area. The town is located near the Menan Buttes, which are two large volcanic cones that provide scenic hiking and wildlife viewing opportunities. The Snake River is also nearby and offers fishing and boating opportunities.
Overall, Roberts is a charming and serene small town that offers a quiet and laid-back lifestyle for its residents.